City Center Dance has been creating dynamic motion through dance for nearly 20 years. Between our four recently renovated studios, our facility offers 5,000 sqf of sprung dance flooring, with plenty of space to train in a wide variety of dance styles ranging from classical ballet to street cred worthy hip hop.
We believe that passion and play go hand in hand. At CCD, love and laughter lie at the heart of learning. We consider movement arts a unique vehicle for cultivating young, well-rounded minds, and our mission is to create an environment where students feel safe and inspired to develop their artistic spirit. Our teachers not only focus on pushing their students' progress through innovative instruction; they also constantly strive to deepen their own understanding of motion by continuing their own training. Our staff's priority is for your children to enjoy their growth in dance, while always pushing for the school itself to develop along with its students. Regardless of age or level, each dancer at CCD is given the opportunity to learn and to dance to the best of their abilities.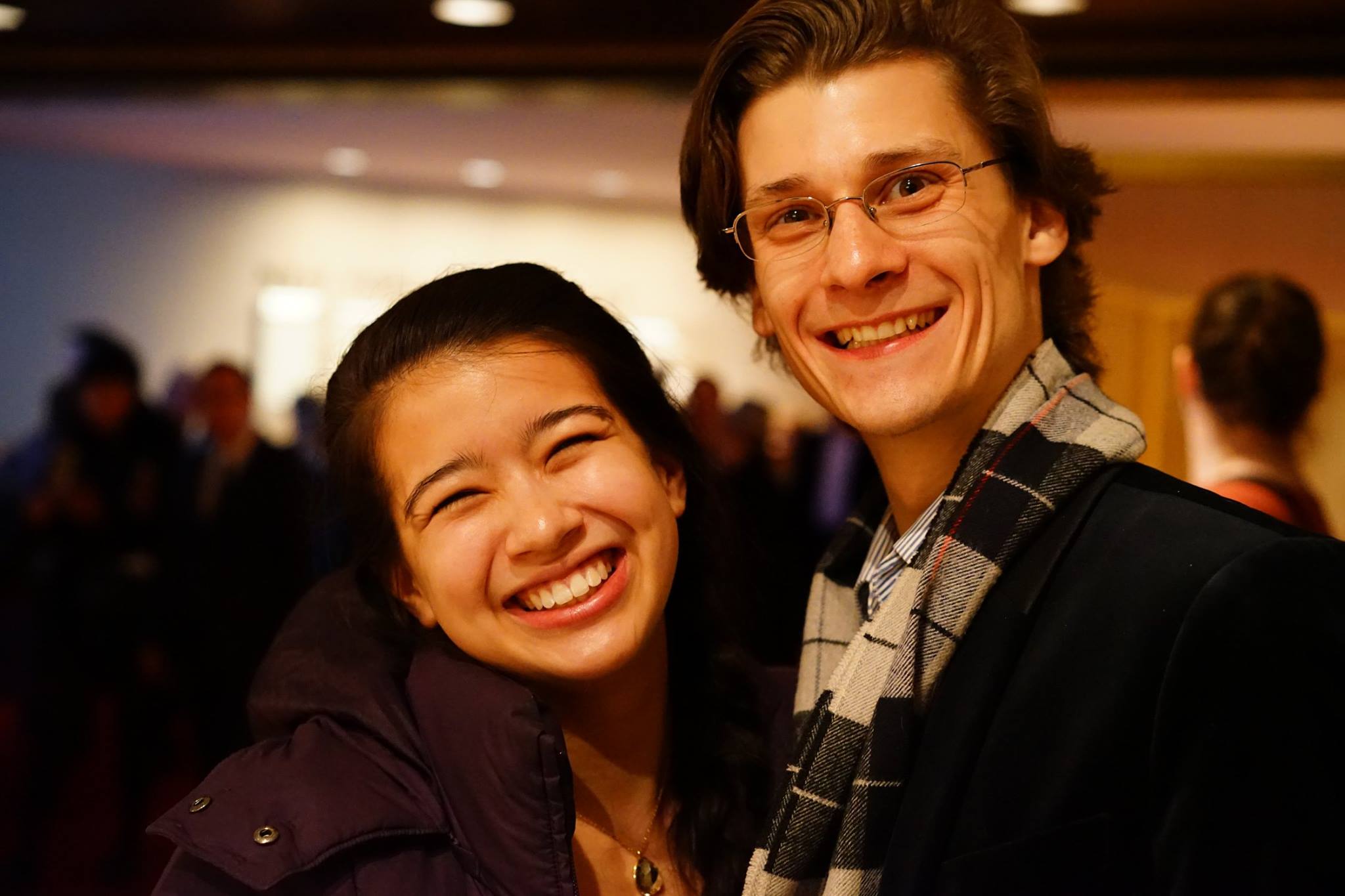 Owners: Ian & Sarah Antal
…In pursuit of a dream to create an arts center, Mr. & Mrs. Antal began aspiring to this dream from almost the first day they met. Driven, focused, and filled with this joyous passion for performance, their dreams become more of a reality each day.
Sarah Antal grew up in Baltimore, MD where her passion for dancing began when she took her first ballet class at 2 years of age. She began her formal training at the Peabody Preparatory Dance Program, located in the Peabody Conservatory of Johns Hopkins University. She continued her pre-professional training at the Baltimore School for Arts and the University of North Carolina School of the Arts where she performed works by Alvin Ailey, Jerome Robbins, Twyla Tharp, Ethan Stiefel, and Mark Morris. Sarah graduated magna cum laude from Marymount Manhattan College with a BFA in Dance and a concentration in Ballet. While training at Marymount, she gained experience as a choreographer, and several of her works have been presented at MMC Honors Day, Dancewave Kids Cafe Festival, and In-Sight Dance Company's Suite Summer Festival. Sarah has been the ballet instructor at City Center Dance for the past 5 years while also teaching at several studios throughout New York City. Her passion for teaching grows with every year that she is able to share the joy of dance and the arts with so many wonderful students.
Ian Antal was born and raised in Berlin, Germany, and began his theatrical career at a young age, starring in various productions at the German State Opera and the Marlene Dietrich Theater, including Elliot Carter's What Next? and Erich Kaestner's Emil und die Detektive - Das Musical. Upon receiving his BFA in Drama from University of North Carolina School of the Arts in 2010, he became a teaching artist and toured with the educational theater troupe, Open Dream Ensemble. After moving to New York City, Ian gained experience teaching at an after school enrichment program, Kids Creative. Since 2011, Ian has been an Associate Artist with New York Classical Theatre, starred in several off-Broadway productions, including Henry V, Playing Moliere, Twelfth Night, The Seagull, As You Like It, Macbeth, and Romeo and Juliet. In addition to performing with the company Ian has also coordinated and led many of their children's Shakespeare workshops. Since 2014, Ian has been touring the country with puppets, performing Jim West's Aesop's Fables, Dinosaurs!, and Anansi the Spider.
… received her dance training at SUNY Purchase and graduated magna cum laude with her BBA from Pace University. She has performed for many renowned NYC choreographers including Michele Assaf, Danny Catanach, Lisa Dawn Cave, Lisa Hopkins, and Val Suarez. Company credits include principal dancer for Dawn's Light, Extended Dance, Off Center Dance Theatre, and Oil & Water Dance. Past performances include DRA's "The Remember Project", Broadway Dance Center's "The Gypsy Project", Broadway Cares, Dance Cares I, II & III, performances at Webster Hall and dancer for the Arena Football League. Dina choreographed the winning routine for Miss Fitness 2005, was assistant coach for the USBL Westchester Wildfire Dance Team, adjunct faculty for the prestigious dance department at Purchase College, and most recently coach for the Westchester Knicks Dance Team. Her students have gone on to dance for Disney, movies and TV, as well as for the NY Knicks, Titans, Dragons, and countless elite college dance teams. Dina currently has dancers on several NBA and NFL teams including the NETS, Knicks, Patriots, Jets, and Dolphins. Last but not least, Dina is incredibly excited to be a part of CCD's next chapter as she passes the torch to new CCD owners Sarah and Ian!
… is a White Plains, New York native who began dancing when she was three. When City Center Dance opened in 2002, Rebecca and her older sister were the first two students to enroll. Through CCD, Rebecca performed at Dancefest, Dancers Responding to AIDS, Will Dance for Food, as well as dancing at NY Liberty and NY Knicks games. Upon her graduation from White Plains High School in 2008, Rebecca enrolled in Modern and Ballet classes at SUNY Albany. In 2010, she transferred to Stony Brook University to study Art History and Dance, studying under talented professors such as Amy Sullivan and Joya Powell. In January 2012, Rebecca received a full scholarship to study at Florence University of Arts in Florence, Italy where she continued her artistic endeavors. Finally in 2014, she found herself back home: City Center Dance. Rebecca is currently teaching hip hop and jazz and is so thrilled that her passion for dance has truly come full circle!
… started dancing at the age of 3 and has not stopped since. She is a 2014 graduate of Hofstra University where she earned her degree in Early Childhood and Elementary Education. While at Hofstra, Brianna continued performing in a company called Danceworks. She went on to receive a Masters degree in Early Childhood Special Education at Hunter College. City Center Dance is a second home to Brianna. She became a dancer here in 2004 and starting teaching in 2014. As a part of the company, she had the opportunity to perform at various charity events such as Light the Night, March of Dimes walk, nursing homes, and children's hospitals. Brianna has performed at venues such as Madison Square Garden, Radio City Music Hall, Lincoln Center, and performed "Single Ladies" on the Rachael Ray Show! Brianna continues to dance in a New York based company, Danceworks NYC, which hold performances twice a year.
… earned a degree in Dance at Hofstra University, where she also choreographed and performed for three different dance organizations on campus. In 2012, she spent a month studying dance in Florence, Italy, learning technique and repertoire from teachers based in Florence, Madrid, and New York. Since graduation, she has been a member of ASHA Dance Company, Mint Dance Company, the Brooklyn Royals Dance Team, Serendipity Dance Troupe, and most recently performed at SummerStage in Central Park with Movement Of The People Dance Company. She has danced and choreographed for Danceworks New York City for the past five seasons, and has shown her original choreography at various showcases around Manhattan, Brooklyn, Queens, and New Jersey.
… has been a member of the City Center Dance family for over 10 years. After training at CCD, Erika joined the first ever NLL NY Titans Dance Team and was featured in Dance Spirit Magazine. Erika then spent 3 years dancing on the high seas with Disney Cruise Line aboard the Disney Wonder and the Disney Dream. Most recently, she performed in the Macy's Holiday Parade at Universal Studios Orlando. In addition to her work as a dancer, Erika has trained in improv at Upright Citizens Brigade, acting at Stella Adler, on camera work at The Barrow Group, and is a fully certified STOTT Pilates instructor.
… was born and raised in New Hamburg, Ontario, where she began her dance training at Centre Stage Dance Studio, performing and competing in a wide variety of styles from a very early age. She received her B.F.A. degree in Dance Performance from Marymount Manhattan College and continues to make New York City her home base. Alexa has completed her Canadian Dance Teachers Association Advanced Tap and Jazz Examinations with Honors and her Intermediate Level Ballet Examination with Distinction through The Society of Russian Ballet. Since 2007, Alexa has been training privately with Master Teacher, Paula Morgan (Los Angeles), and has been her assistant for many student and teacher conventions across North America and Italy. She has been teaching for over 10 years as a regular and guest teacher at many different schools across Canada and NYC. Currently, Alexa is performing and touring with Bessie Award-winning choreographer and company, Abby Z and the New Utility, in their current work "abandoned playground" that has been presented at Abrons Arts Center, Harkness Dance Festival, Bard College, FUSEBOX Dance Festival, and will be in residency at New York Live Arts for a new creation to premier in 2020. She is thrilled to be able to share her passion, love and knowledge with so many young, aspiring dancers and is beyond excited to be joining the City Center Dance community!